---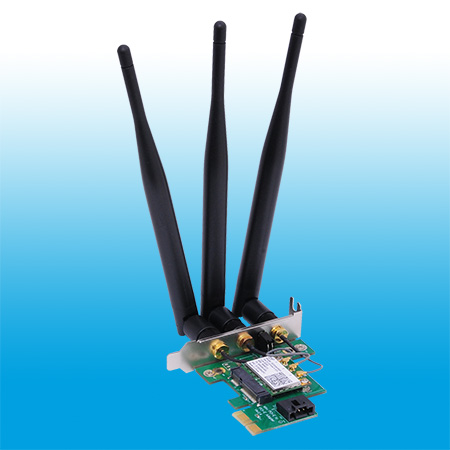 Since 2009, as a manufacturer of quality computer connectivity products, Bplus Technology has provided broad range and over 100 of upgrade products to market . The products bridge the connection between Desktop/Notebook PC systems and external peripherals, and the products are praised by a lot of R&D engineers.
Bplus Technology continues further effort to develop unique and better products for more engineers' convenience.
Corporate Philosophy:
Excellent Design & Product Line-up:
[Products] Page
Very wide selections of unique, useful, well-designed, considered and convenient connectivity products available from single manufacturer.
World Wide Marketing: [ODM Process (English)]
Experience supporting OEM, distribution, corporate, & consumer sales channels in USA, Europe, and Asia.
High Quality Control: [QA Information (Chinese)]
Strict revision control & inventory management procedures in place to support long-term projects. Comprehensive lifetime warranty on most products.
Scope of Business / Products Lines
Bplus Technology provides over 100 products for various technologies:
Technoligies:
Wireless: WiFi / 3G / 4G / WiMAX / LTE /GPS
Universal Serial Bus: USB3.0, USB2.0, MiniCard (USB), ExpressCard34/54 (USB)
PCI Bus: PCI Express, MiniCard (miniPCIe), ExpressCard34/54 (PCIe) 32bitPCI
Serial ATA: SATA, eSATA, miniSATA,mSATA
Memory Cards: SD / SDXC / SDHC / SDIO / CFast / Eee PC SSD, SIM Card / SmartCard
Power: PC Power
Applications:
Adapters, Enclosures, Extenders, Addon Cards, Breakouts, Antennas, Cables, Accessories
Global Directory:
HeadQuarter (Taipei)

Our Affiliates
台北

---

Address

A3~5F, No.61, Zhou-Tzyy St., Nei-Hu Dist. Taipei , Taiwan.
台北市內湖區洲子街 61 號 5 樓 A3
TEL
886- 2 - 8797 - 4259
FAX
886- 2 - 8797 - 4260
WEB SITE
www.aeneas.com.tw
E-mail
aeneas@aeneas.com.tw
北京

---

上海東鉅電子股份有限公司 - 北京分公司

Address
北京市朝陽門外大街19號華普國際大廈801A室
TEL
010-6580-1941/1942
FAX
010-6580-1940
廣州

---

上海東鉅電子股份有限公司 - 廣州分公司

Address
廣州市環市東路403號廣州國際電子大廈801室
TEL
0755-26966011
FAX
0755-86112789
深圳

---

上海東鉅電子股份有限公司 - 深圳分公司

Address
深圳南山區科技園深南大道北側匯景豪苑海悅閣24D
TEL
020-8732-2826/2823
FAX
020-8732-2825
廈門

---

上海東鉅電子股份有限公司 - 廈門分公司

Address
廈門市思明區嘉禾路23號新景中心B棟615
TEL
0592-220-4338/4339
FAX
0592-2205100
台北

---

Zhao Hong Biotechnology Co., Ltd.
兆鴻生技股份有限公司

Address
5F , No.65, Zhou-Tzyy St. Nei-Hu, 114 Taipei , Taiwan.
台北市內湖區洲子街65號5樓

TEL
02- 2658-8776
WEB SITE
www.zh-biotech.com
E-mail
info@zh-biotech.com
 Concept
China has a saying talking about "Medical & Food is coming from the same source." The name implies, this refers to the source of Chinese medicine, the original and the food is exactly the same. This is a long history of thousands of year experiences & wisdom accumulated. Basically, as long as the food have a positive effect on disease, known as Drugs; As for the role of moderate, then known as the Food.
 Innovation
Committed to meeting people's demand of 21st century, ZH Biotech team is struggling on the innovation which is driven on a strong scientific foundation and the latest biotechnology. ZH Biotech Research Team collaborated with external scientific expert platform, universities, and independent research center to aiming on bringing the Nature Dietary Supplement to the people.

 Vision
ZH Biotech is the worldwide Nature Dietary Supplement provider bringing over the excellent and easy experience to the people, prevention of disease in advance, and living far away from medicine. And we do believe, "Health is the only way to make life perfect!"