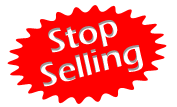 Introduction:
P26S-P26F Extender is a debug andtesttool to extend ExpressCard slot from MiniCard (mPCIe) slot. Design the FFC (Flat Flexible Cable) cable for flexible use.
Not only for Full-size MiniCard adapter but also Half-size MiniCard by removing extra Full-size extensions.
The extender is designed to minimize the signal degradation effects of the extender by proven design techniques.
It's also a powerful tool for engineers and factory tests.
P26S-P26F FFC cable Length= 30cm
Specification:


ExpressCard Standard Release 2.0 (PCMCIA)
PCI Express base Specification 2.0 (Up to 5Gpbs)
USB Specification, Release 2.0 Hi-Speed (Up to 480Mbps)
System Management Bus (SMBus) Specification, Version 2.0
PCI Express Card Electromechanical (CEM) Specification 2.0
Power Supply: 3.3V & 1.5V
FFC Cable: Width 26mm, Thickness 0.1mm
Function:


Easy Installation, Plug and Play; Enable hot-plug and hot-swap
No drivers needed for this MiniCard to ExpressCard Adapter
Support ExpressCard 34 cards.
Push-Pull TypeConnector for stable installation
Support Windows 2000/Server 2003/XP & XP 64-bit/Vista & Vista 64-bit/ 7 & 7 64-bit
Supports both PCI Express based and USB 2.0 based ExpressCard
Supports USB 2.0 480 Mb/s data rate
Miscellaneous: CLKREQ#, WAKE#, PERST#
Requirements:


PCI express mini card slot
Warning:


Do NOT hot-swap ExpressCARD adapter to avoid the possibility of data lost!
Please apply "safety removal" before removing ExpressCard.
Especially hot-swap of PCIe type Express Card is not supported.
If MiniCard slot on the host does not support PCIe or USB interface, ExpressCard with the interface can not be supported.
Maximum speed of PCIe2.0 (5Gbps) is not guaranteed.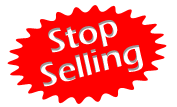 P26S-P26F
Unit price: USD 70.

P26S x1
P26F x1
FFC0536P-030B (FFC cable 30cm) x1


Screw x2